So I completed my first commissioned quilt a few months ago:
The days were already getting shorter when I went to photograph this thing, so I apologize for the weird lighting.
I went TOTALLY outside of my comfort zone for this quilt. You've heard me say before that piecing isn't my strong suit, but this pattern seemed "pieceable" enough. It's from Natalia Bonner's and Kathleen Whiting's book
Modern One-Block Quilts
. It whipped together quickly especially quickly, because I grabbed some charm packs to make it with:
My customer's intended recipient loves color, so I immediately though, "Kaffe." Confession time: I cannot stand Kaffe. I've yet, to this day, encountered a Kaffe print that I thought looked nice. It's too much color in unconventional color combinations for me. Yet, it works:
All that color, all those combinations, and it somehow all works. I neglected to take a close up photo, but I did some nifty free motion swirly flower quilting edge to edge on His Royal Highness. Gosh, he sews like a dream! My customer was pleased, so we're all good. Sometimes it's good to wade out into deeper waters, so to speak. Linked up to
Sew Fresh Quilts
this week. Until next time, God Bless!
Recent Reads:
Swipe Right: The Life-and-Death Power of Sex and Romance
by
Levi Lusko
My rating:
4 of 5 stars
One of those books that you wish you had read earlier.
View all my reviews
Flawless: Inside the Largest Diamond Heist in History
by
Scott Andrew Selby
My rating:
3 of 5 stars
It took me a while to get this one done, but it ended up being a fun listen. I don't know about you, but I enjoy watching heist movies--it's fun to see the level of detailed planning that goes into these (fictional) high-profile thefts, but this was a real-life diamond heist--less glamorous, but still detailed. I don't remember this particular crime in the news back when it happened, so it made it more fun to read without knowing what ultimately happened. Fun read.
View all my reviews
The Worst Hard Time: The Untold Story of Those Who Survived the Great American Dust Bowl
by
Timothy Egan
My rating:
3 of 5 stars
We all read about the Dust Bowl in elementary school. In fact, you probably read Grapes of Wrath, didn't you? If you're like me, that's all the exposure you got to this trying time in America's history. I had this vague understanding--yeah, it was hard times, but never really understood that it was largely a manmade trial. I truly enjoyed this account--Egan paints a picture of what these lands looked like before we farmed it to death, and how we reaped what we had sown. Gosh, I enjoy history so much more when it's real, and that's what this account does for this particular place and time--make it real. Worth the read.
View all my reviews
On our tabletop:
Catan! We finally played the "real" version.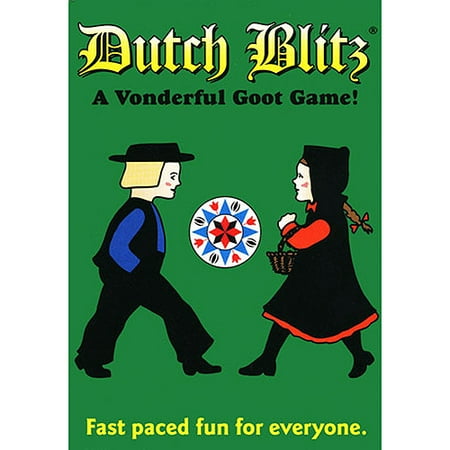 Dutch Blitz. Quite possibly my favorite.