First off, a product plug. No, I haven't been compensated by the company in any way, shape or form--I just want to tell you how much I'm enjoying this find: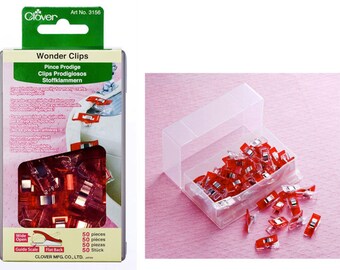 Wonder clips by Clover. I found these beauties at Hancock Fabric. They basically replace the need for using pins along seams. I love them! I'm sure you'll see them in my photos from here on out. They were a little pricey, though--I used a 40% coupon on them, but they still cost me around $20 for a box of 50. I love them so much, the larger, green ones are already on my Amazon wish list.
Now for the clicks: I have
really
been slacking on my book reviews lately. I listen to audiobooks while I craft and while I drive, so I've been flying through them as of late. I also had the opportunity to actually read a few books recently, with my hubby out of town for his
brohan
's wedding. Rather than try to expound upon the last few weeks of reading, I will simply link to my Goodreads reviews of these titles:
Whew! That's quite a few, doncha think? Well, that'll teach me to keep up! Until next time...